What is Fresh?
In restaurant circles the word "fresh" gets thrown around a lot. We can promise that the seafood dining experience that awaits you at Parkers' is truly world class. Fish, mussels, lobster, clams, scallops and shrimp are all called from responsible sources and our "fresh" philosophy dictates that our relationship is directly with the fisherman. In fact, the way we place our orders often means that the fish you will enjoy with us tonight has not yet been caught.
If your individual palate prefers a more land-based fare, not to worry, we apply our fresh sourcing philosophy to all of our beef, lamb and pork. Our relationships with independent farmers provide us with a vast array of high quality resources that result in dishes that present beautifully and taste delightful.
Menu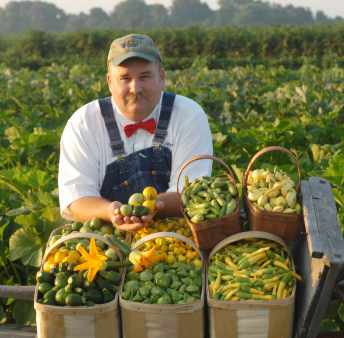 Chef's Garden
The Chef's Garden farm, owned by Farmer Lee Jones and his family, has been supplying premier quality vegetables, greens, herbs and edible flowers to the nation's most forward-thinking chefs for nearly 30 years.
Their unwavering commitment to growing sustainably ensures that every product is hand-harvested with the full spectrum of flavor and nutrition intended by nature. Because using the best ingredients makes all the difference, Parkers' is proud to serve sustainably grown produce from this family farm.