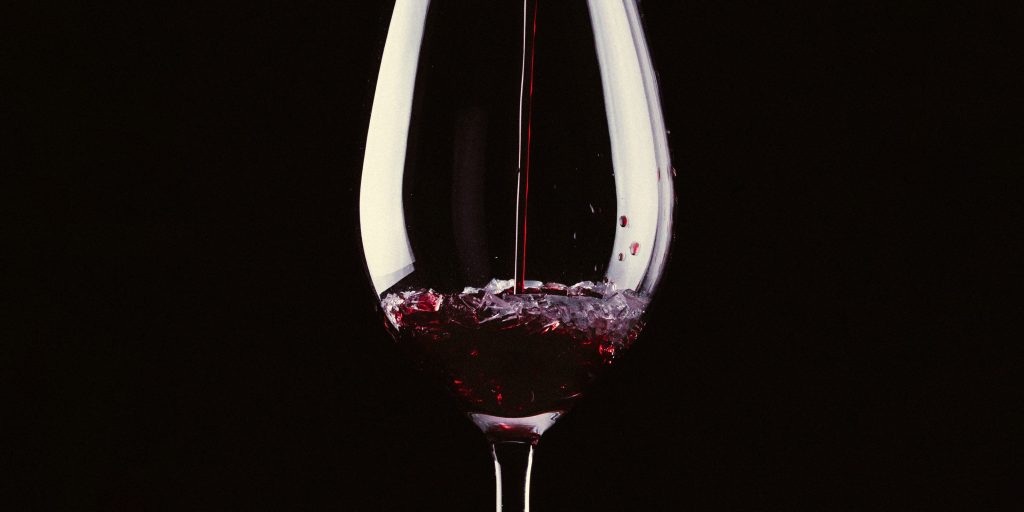 Parkers' Receives Third "Best Of Award Of Excellence" from Wine Spectator
For the third year in a row, Parkers' Restaurant & Bar has received a Best of Award of Excellence from Wine Spectator. Our restaurant is one of 1,244 restaurants around the country given this prestigious award for its wine program, which displays "excellent breadth across multiple regions and/or significant vertical depth of top wines, along…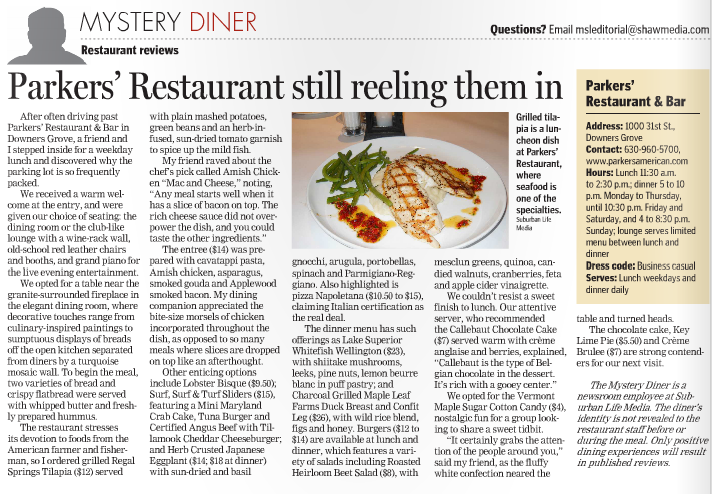 Parkers' Makes a Splash
The Mystery Diner from Lombard Spectator visits Parkers' Restaurant and Bar with a warm reception and pleasant experience. Find out what else he found at our restaurant by clicking here.
Parkers' Offers Seafood and More
Parkers' Restaurant & Bar is a boon for seafood lovers, but it doesn't stop there. The Daily Herald reviews Parkers' and explains why our restaurant feels so welcoming. Read more.